Eric Mabee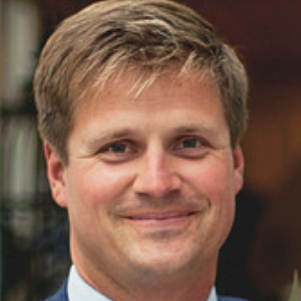 Head Golf Professional
Phone: (413) 447-8504
Email: [email protected]
Eric has a tremendous background in golf. He is not only a proven winner in the Professional ranks, but also was mentored by some of the best instructors in the world. Eric spent 5 years working under the tutelage of Craig Harmon at Oak Hill Country Club in Rochester, NY. Eric also learned from such instructors as: Billy Harmon, Charlie Epps, Chuck Cook, John Bierkan, Tom Dyer, Craig Shankland, Danny Caverly and more. Eric was awarded the Northeastern New York's PGA Merchandiser of the Year award for 2016 and again in 2018. In 2019 Eric was awarded as Northeastern New York's Teacher of the Year.
Eric is going into his ninth season with the Country Club of Pittsfield and continues to work hard to preserve the traditions of the Club. Eric and his staff focus on service, high quality member and guest events and top notch instructional offerings.
Our goal is to create a culture around continuous improvement. If we always strive to be better and anticipate the needs of our members and their guests, the Club will shine.
We will be seeing a lot of the same faces this year. This staff will be welcoming, knowledgeable and eager to help. We want to put an emphasis on service excellence. Everyone who is hired in the golf department will undergo an orientation led by the Head Golf Professional. This program will cover topics including; club history, community history, merchandising, service training, arrival & departure procedures and more. We want everyone who comes to the Club to feel welcome and leave happier than when they came. We cannot wait for the 2023 season!
Thank you for your continued support of our staff. If there is ever anything that we can do to improve your experience at the Club, please do not hesitate to let us know.
Aside from teaching the game, Eric has a very strong playing resume.
2002 – Wisconsin State High School Champion (Tournament Record 66 on final day)
2002 – Wisconsin State Player of the Year
2005 – Dayton Intercollegiate Champion
2003 - 2007 – Division I four year letter winner, including 2 tournament victories, 1st and 2nd Team All-Conference honors
2012 & 2013 – Western New York PGA Assistant Player of the Year
2014 – Western New York PGA Assistant Champion 68 - 71 -5 Under Par
2014 – Top 20 Finish at New York State Open at Bethpage Black Course
2015 - Northeastern New York PGA - T-2nd Place at Professional Championship -5 Under Par (Qualifying for 2016 Professional National Championship)
2016 - Professional National Championship Participant (T58th Place - Low Round Day 2; -4 (68))
2016 - Northeastern New York PGA - 1st Place at Professional Championship -8 Under Par (Qualifying for 2017 Professional National Championship)
2016 - Top 15 Finish at New York State Open at Bethpage Black Course
2017 - Course Record Country Club of Pittsfield 62
2017 - Northeastern New York PGA Section Championship Runner Up -4 Under Par
2017 - Northeastern New York PGA - Match Play Championship Runner Up
2018 - USGA US Open Local Qualifier Medalist - 69
2018 - USGA US Open Sectional Qualifier Canoe Brook
2018 - Northeastern New York Section Championship Runner Up -1 Under Par
2018 - Northeastern New York PGA OMEGA Tour Championship - 1st Place -3 Under Par (71-68)
2019 – PGA Winter Pro-Pro Championship – T-4th Place 68-62-66-68; -24 Under Par
2019 – Northeastern New York Pro-Pro Champion – 61; -9 Under Par
2019 - Northeastern New York PGA – 2nd Place at Professional Championship 69 – 70; -5 Under Par
2020 – Northeastern New York Pro-Pro Champion – 66; -6 Under Par
2020 - Northeastern New York Section Championship Runner Up 71 – 70; -1 Under Par
2020 – Northeastern New York PGA Omega Tour Championship Champion - 69-67; -4 Under Par
2021 - PGA Winter Stroke Play Championship - T16th Place 73-68-68; -5 Under Par
2021 - Northeastern New York Section Champion 70 – 72; Even Par
2021 - Northeastern New York PGA – 3rd Place at Professional Championship 71 – 71; -2 Under Par
2022 - Northeastern New York Section Runner Up 72 – 70; -2 Under Par
2022 - USGA US Open Local Qualifier - 73
2022 - USGA US Open Sectional Qualifier Century & Brae Burn
We'd Love To Hear From You
Contact Us
639 South Street | P.O. Box 538
Pittsfield, MA 01201
(413) 447-8500 | [email protected]